Team Identity: Colorado's One Simple Trick To Create Rush Chances
The Avs' best-in-league transition game starts with their back end
The Colorado Avalanche has figured out how to have its cake and eat it too.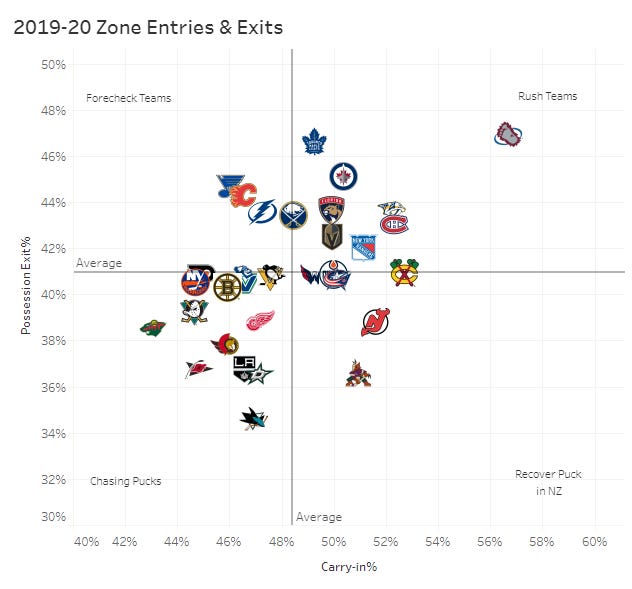 Throughout the 2019-20 regular season, Colorado led the way in both 5v5 controlled exit percentage and controlled entry percentage in Corey Sznajder's microstats tracking. There simply wasn't a better NHL team at executing the fundamentals of possession hockey than head coach Jared Bednar's Avs.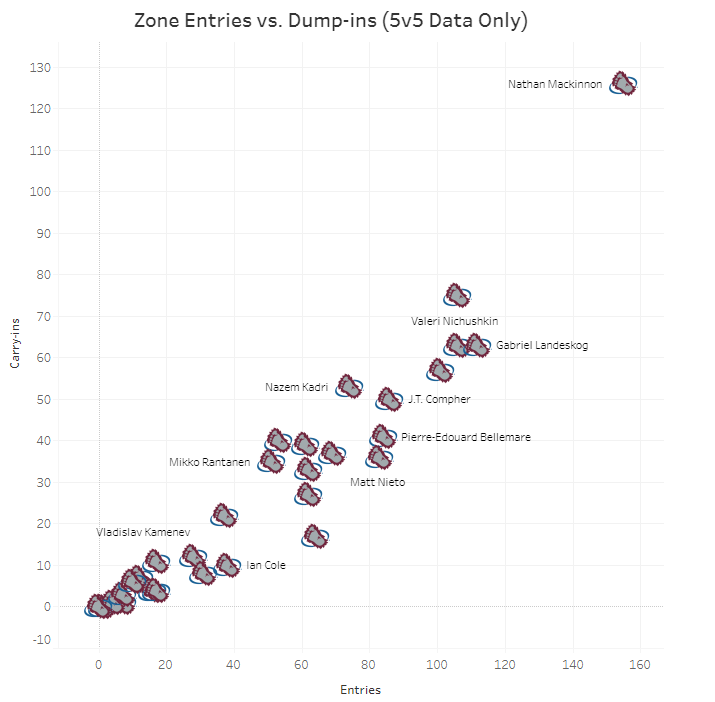 In terms of entry generation, an explanation for the Avs excellence starts (and almost ends) with Nathan MacKinnon. The centerman's exceptional transition game, which I have written about previously, allows the Avs to control the all-important middle lane when COL29 is on the ice. As previous research by Mikael Nahabedian suggests, gaining the middle of the ice is an important factor in whether an offensive sequence ends with a scoring chance or a change of possession.
However we would be remiss to assign all the credit for the Avs' transitional success to MacKinnon, as before an entry there is the exit.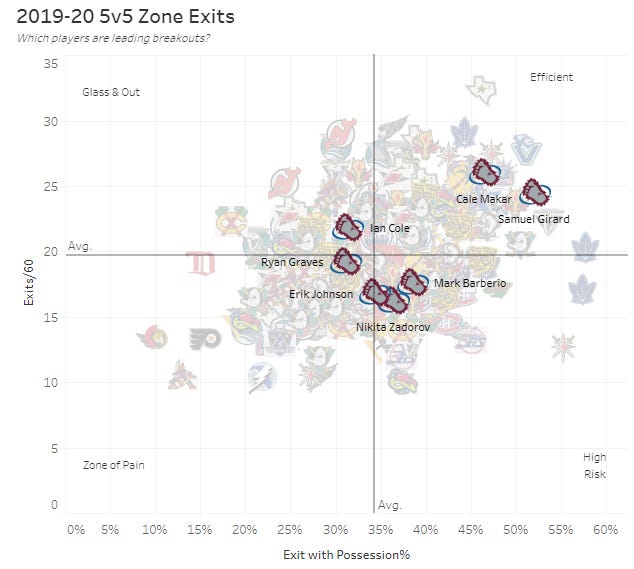 Defensemen Samuel Girard and Cale Makar are among the best in the league at creating both volume and quality on the breakout. The rest of the Avs' regular D rotation is average at best in this regard, but the out-sized influence of the two young stars (who Bednar usually deploys on separate pairings) allows the team to be the class of the NHL when it comes to moving the puck out of the D zone.
When studying the Avs on video it becomes quite clear what their D corps' secret sauce is:
A healthy obsession with beating the opposing team's F1
Observe the retrieval + exit + entry sequences below:
Whether it is Girard, Makar or even Ian Cole going back for the puck, Colorado's defensemen are instructed to suck in the first forechecker, beat him with their feet, then make a play to an open teammate.
Properly executed, "beating F1" gives the Avs an odd-men advantage (5v4 or 4v3) and allows them to create high-quality offensive sequences:
Retrieve under pressure

Carry past F1

Pass through F2

Change sides in the NZ

Attack the middle of the ice

Create shots in the slot
The Colorado Avalanche does this more often than any other NHL team. The results speak for themselves.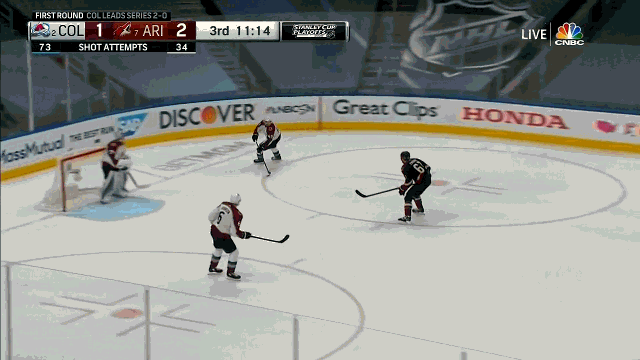 Recapping The Avalanche's Transition Tactics
The Good:
Creates a high volume of possession exits

Opens up the ice for creative plays in transition
The Bad:
Demands quality execution from quality players

More frequently leads to DZ turnovers
Want more unique analysis of top professional teams? 
If you enjoy this newsletter and want to see more free content, consider ordering a copy of my e-book Hockey Tactics 2020, edited by a legendary journalist and illustrated by an artist whose work you have surely already seen. Eight chapters, more timely insights, more timeless principles. Get it now