Hockey Tactics x Gaming: 3 Ways to Get Started
Can EA's NHL series improve your hockey IQ? Yes!
With the professional and recreational leagues across the world on pause due to the COVID-19 pandemic, hockey players will need to improvise and find new ways to improve without access to rinks or gyms. I was recently invited to speak to a team of minor hockey players via Zoom and was asked about the best ways for youngsters to work on their games in these unusual times. My answer surprised them: play video games! As a teenager, I logged many hours on EA Sports' NHL2002, which helped me look at our game in a different way, encouraged me to try out new tactics in real life and, ultimately, paved the way for me to coach at the professional level. Here are three tips for minor hockey players (and perhaps their parents) to get more out of their NHL gaming experience.
For Beginners: Love the Skill Stick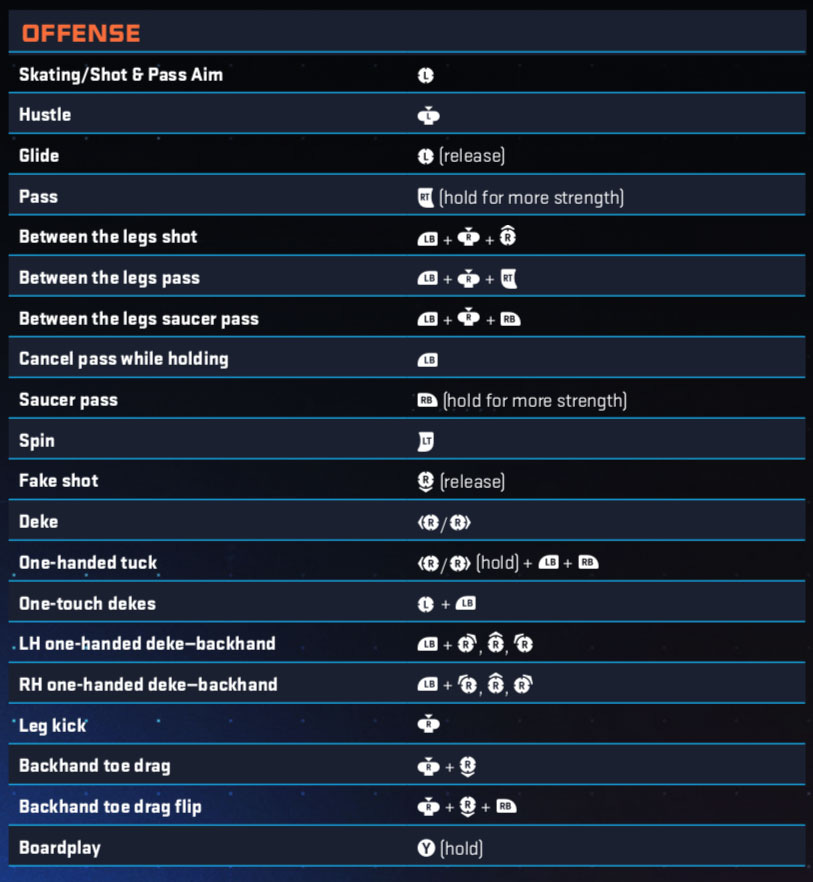 If you're a player new to the EA Sports NHL franchise, you will find the skating, passing and shooting control fairly intuitive. However the game takes on a new dimension once you start experimenting with the Skill Stick controls, which allow for loose-puck dekes and signature moves such as the Forsberg one-handed tuck. The Team Canada tutorial mode included in NHL20 gives newcomers a safe environment to familiarize themselves with the timing and execution of various fakes. But the true test will come in competition against AI or human opponents. Only correct execution and consistently practice enable the all-important skill transfer from training to game; just like in real hockey.
For Intermediates: Master the Practice Mode
Practice Mode is a highly useful feature for serious players, coaches and analysts looking to experiment. Introduced roughly a decade ago but refined over the years, it allows us to design drills (breakout, rush, OZ and DZ) while defining the manpower (from one to five players on either teams) and difficulty settings. What's the best way to gain the offensive blueline? How can one make the goalie bite on a breakaway? Why is it important to backcheck and make defensive plays? One can find the answers organically by setting up a scenario and knocking off 50 to 100 reps in under 15 minutes. This process is akin to a chess wunderkind matching up against multiple opponents or an online poker pro playing hands at a dozen tables at once. There is no more time-efficient way grow our understanding of the game and no better way to gradually stretch our ability to problem-solve on the fly.
For Experts: Learn from the best
I've been playing EA's NHL series for almost two-third of my life. But online there is always someone who can make me look like a newb in comparison. Faced with superior competition, instead of getting mad or getting sad, aim to understand. Once you figure out why someone else plays better, you'll be able to target specific areas in your own game to improve. Watching pro gamers compete on streaming platforms such as Twitch or viewing their highlights and instructional videos on YouTube will not only help you become a better EA NHL player in the short term, but also develop your growth mindset and mental toughness so that you progress faster once you return to the ice.
Dear Subscriber: If you enjoy this newsletter and want to see more free content, consider ordering a copy of my e-book Hockey Tactics 2020, edited by a Hall-of-Fame journalist and illustrated by an artist whose work you have surely already seen. Six chapters, more timely insights, more timeless principles. Get It Now